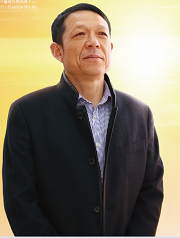 Senior technology artist, Master ofsetting off fireworks,
Memberof standing committee in the ninth CPCC of Liuyang city,
TheDeputy to the 14th national people's congress of Changsha city,
Advancedindividual in charity of Liuyang city,
Top ten figures touched fellowvillagers,
Committeemember of national fireworks and crackers standard technology committee,
Top ten entrepreneurs of Chinese fireworks and firecrackers,
Excellent entrepreneur of Liuyang city.
The memories of setting off fireworks and firecrackers in my childhood are still vivid in my mind. The joy seeing them lighting up the darkness, like anartist painting a special artwork in the sky, is incomparable. For these 30 years, Sky Hawks is growing with Chinese firework industry, working hard to achieve our dream to light up the beauty and happiness. Our company pursuits high quality of our products, which condensed the intelligence, taste and responsibility of our staff.
If you want to see the view of silver waves beating the skyline, you shall openthe door to the great river. The beauty only can be more charming in the haze; the classics can be cast by surpassing the ages.In the road of advancingbravely and moving forward, Sky Hawks has overcome many difficulties, andwill grow with the responsibility of upgrading the industry to propose theindustrial safety and environmental protection. We will be grateful and use the passion and sweat to create a new chapter in fireworks and firecrackersindustry with the colleagues together.